Let's Make Your Book What It Was Born to Be.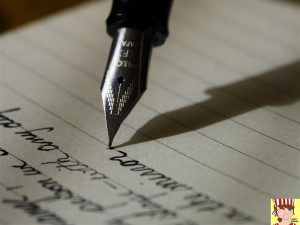 Writing a book is hard.
It's hard for accomplished authors, and it's hard for first-timers. No one is spared the manuscript's torments. And even when you finally scale the mountain and finish the first draft, you'll encounter another astonishingly hard thing: the need for revision. Revising is so difficult it'll make you miss the writing part, which in retrospect will seem quaint.
But let me tell you what makes the whole thorny, confusing, lost-in-the-wilderness process a lot easier: experienced eyes on your work, and someone who is eager to help it come into its own.
A good editor tells you what a piece wants to be and how to get it there—on its own terms, following its own internal logic. I've lived this wisdom not only while composing and revising my own novels, but also in my decade-plus as a magazine editor, and as the first reader of countless drafts that have become published books. One of my greatest joys is helping writers deliver the message they long to share with the world.
Ready to get started? Inquire here.
Novels and Short Story Collections
Are you holding a fresh first draft in your hot little hands, and aren't sure which aspects are working and which aren't? Or maybe you're two or three or nine drafts in and feel like you're losing the thread. (Been there.) Let me help you excavate the essence of this manuscript and bring it to the fore.
Nonfiction Manuscripts
Whether you're crafting a work of reportage or writing your memoirs, having a gripping story to tell is just the beginning. Let me help you achieve a logical structure, drum-tight pacing, and a payoff that feels both compelling and earned.
Short Works (e.g. Fiction, Essays, etc.)
Gearing up to send a short story to literary journals? Pulling together a personal essay on spec to shop around? If you have a piece of prose that needs to be both brief and brilliant—everything from a query letter to a college application essay—I can help you get it there.
"Katie Arnold-Ratliff is that rare creature, an editor with the heart of an artist and the mind of a computer, who changes a writer's prose in deft ways only to make it the best and most authentic version of itself. Working with Katie on stories over the past several years has been a joy: She makes writers feel respected and valued and, in my case, helps me look much smarter than I am."
—Jacquelyn Mitchard, author, The Deep End of the Ocean and The Good Son
"Katie is a perfect balance as an editor: she understands what every piece needs and helps the writer get it there with clarity, insight, and generosity. Everything we've worked on together, she has greatly improved."
—Michelle Wildgen, author, You're Not You and Bread and Butter
"Katie Arnold-Ratliff is an amazing editor and a dream to work with. She had a strong intuitive understanding of my style and voice. Her edits made my writing snappier, clearer, and more lively. She was also a tireless advocate for my work, which I appreciate more than I can say!"
—Mary Pauline Lowry, author, The Roxy Letters
"I have worked with Katie Arnold-Ratiff on many essays and she's the kind of editor a writer dreams of. With patience and warmth, Katie finds the best kernel in a first draft and helps you build it into something so much deeper and truer than you had imagined. She's fun to work with, and I am so proud of the pieces we published together."
—Sasha Sagan, author, For Small Creatures Such As We
"I've always believed that a great editor elevates an essay without leaving their fingerprints on the page, and Katie does just that. She knows where to cut, where to elaborate, and most importantly, Katie knows when a piece is done (this is vital for those of us who like to keep picking at paragraphs for as long as we can). Katie has the ability to challenge her writers while ensuring they feel fully supported during every step of the editorial process."
—Jessica Ciencin Henriquez, author, If You Loved Me You Would Know